Location
Our dance location may vary for each practice. Please contact us for the location and directions.

Time
Typically Friday nights
7:30pm to 10:00pm
Check the News Info
for more details.

Cost
A recommended donation of at least $1-$2 per person is appreciated.

Suggested Attire
Most dancers do not wear their costumes during practices, but are welcome to. Everyday casual wear is acceptable and any shoes that you can comfortably walk in will work.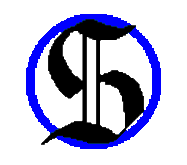 Outside Links

Purpose
The purpose of our guild is to learn and teach Renaissance dances, to serve our fellow members of the SCA as leaders of the dance, and - most of all - to have fun!

Overview
We are a small group of a world-wide, non-profit educational organization called the Society for Creative Anachronism (SCA).
The SCA studies the Middle Ages and Renaissance (500AD-1600AD). The dance guild's main focus is on dance and dance etiquette, mostly from Renaissance sources which date back from 1450AD. Those dances are taught at our weekly practices.